The Parks Family Team
Your Friends in the Real Estate World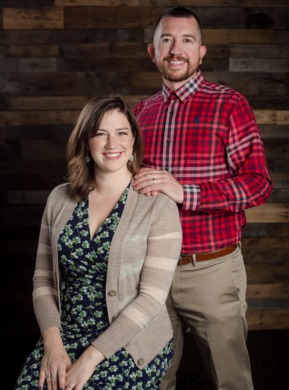 Hi!  We are The Parks Family Team 
Our mission is to provide you the best experience using our combined expertise to guide you!  It brings us great joy to help others locate their dream home, lend advice on the process of purchasing and/or selling property,  communicate the "next steps" along the way and last, but certainly not least, CLOSE THE DEAL!  We value the Golden Rule, to treat others as you would wish to be treated, and we apply that to the efforts we make for our clients each day. 
Though we are a team, we each love real estate for our own personal reasons:
Joee's background is carpentry & construction.  These skills come in "handy" when assessing the condition and quality of possible options for our buyers and helping with a few minor fix-its prior to going onto the market for our sellers.  He is detail-oriented, results-driven and he genuinely cares about getting the job done right!  
Meghan comes from hospitality and strives to provide 5-Star service from beginning to end. She is friendly, resourceful, well-connected in the KC industry and will work diligently to help you find "The One".  Her goal is to keep a smile on your face throughout and to be the first to welcome you into your home-sweet-home.   
We hope you'll consider us for your journey.  Please don't hesitate to give us a call TODAY for any questions or to get started!